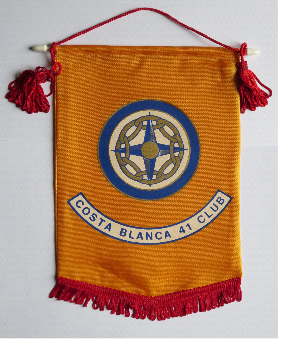 ​​​​Ernie Ironman became Chairman at the 2006 AGM, supported by VC Peter Martin, with David Noakes and Derick Berridge as Secretary and Treasurer respectively. 'New resident members Jim and Chris Thomas, and overseas members Mike and Norma Yates were welcomed into the club, and Derick reported that although we have a total of 55 members, our average attendance has fallen from 22 to 19. We had the news that having just returned from wintering in Australia, Immediate Past Chairman Ian Leyland-Ponting had been taken into Southampton Cancer Specialist Hospital where he sadly died following an operation'.​​

​​In his pen portrait, new Chairman Ernie recounts that he 'followed my father into the building industry, where I pretty much stayed except for a few ventures outside including working as a lecturer in a technical college; joining 
​​Barnado's as a project leader and working with the Commonwealth War Graves Commission as a senior surveyor looking after the graves, memorials and buildings, whilst living in Ypres. On moving to Javea, Di and I started a new building business, and thought that it would be a good idea to buy a run down town house, do it up, and sell it. The
immediate

Commonwealth War Graves Ypres
neighbours were all widows and dressed in black, and were very curious as to what I was doing with this very old and traditional property. The marvellous thing was that they brought over coffee, biscuits ,fruit and the occasional glass of muscatel'.
The flood of foreigners into the area is reflected in the statistics reported by Javea Town Hall. Of the 30,000 residents registered, less than 50% are Spanish, but another 10,000 live here but do not register. This is a problem because in the Spanish system, the grants from central Government depend on the amount of people registered, thus the more registered the greater the number of policemen and other local amenities and services. There appears to be a universal resistance to appearing on official documents by both Spanish and foreign residents alike, to the detriment of all.
.
​​​A number of members attended the Charter of new 41 Club, Calpe and District. Founder Chairman Andrew Johnson, together with Chris Mayhew and Ian Richie, (all members of our club), helped to organise an excellent event. On the social scene, over 50 members and guests attended a paella party at Ernie and Di's, who also organised a BBQ at Tony and Janet's, ably assisted by Ernie's sister Janet, a professional caterer'. The year progressed with 10 Pin Bowling in Calpe, Wine Tasting at Bon Appetit and dinner at Monroe's Carvery in Moraira,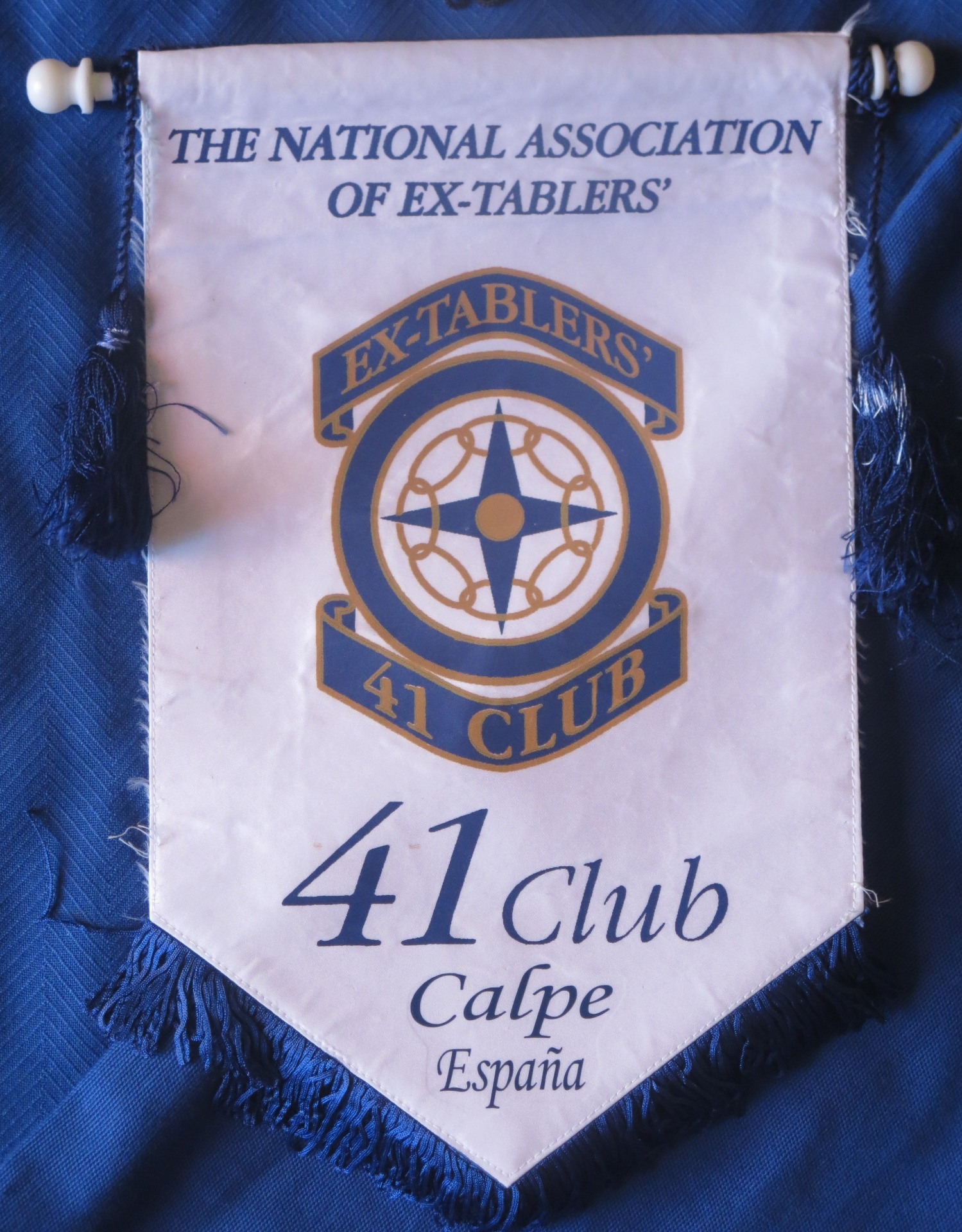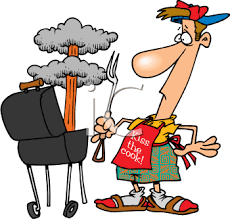 ​​
as well as Ladies Night, Christmas, New Year and Valentine celebrations and Charter Night.
'The Cluster was hosted by Costa del Sol in Puerto Banus. They delivered fellowship and good fun without resorting to immature japes and silliness! At the AGM, National President Ian Mackenzie gave a positive update on the growth of Round Table and the health of 41 Club. Other topics discussed included membership recruitment and retention, liability insurance (or the lack of it), and proposals for more frequent contact between club chairmen and vice chairmen'
'At the 2007 AGM, Peter Martin was elected chairman, supported by VC Bill Diamond and Steve Moores and Derick Berridge as Secretary and Treasurer respectively. The social programme included a 'Bring and 

​​'Binge' evening, Ten Pin Bowling, A Bodega visit and a Treasure Hunt as well as traditional annual formal events including Ladies and Charter Nights'. Although the newsletter still contained updates on the health and comings and goings of members, with easy access to the internet, it started to contain an increasing number of jokes and stories, mirroring those recounted verbally at club meetings. ​

In his pen portrait Peter reveals that 'following an apprenticeship in structural steelwork I joined an offshore service company working in the North Sea on drilling rig platforms producing oil and gas. As a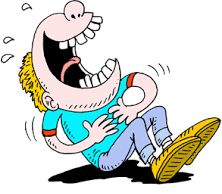 ​​qualified diver with the British Sub Aqua Club, I quickly learned that I could earn more money as an offshore diver, (which I did), but a couple of near misses made it quite easy to look for a safer means of employment'. He eventually formed his own company and contracted his services overseas, working throughout Europe and Africa. He was a member of Redcar & District Table and past chairman of their 41 Club.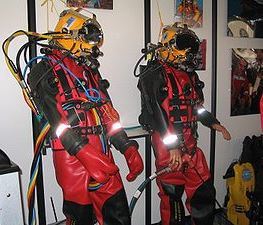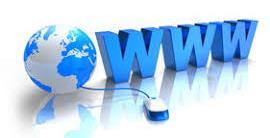 ​​As Costa Blanca chairman, he revisited an earlier proposal that we should have our own website, with the result that the domain name 'http://www.costablanca41club.org' was established, and construction 

of the site commenced with the provisional sub headings of 'home page', 'venue', 'committee', 'photographs', 'calendar' and 'contact'.
​

Offshore diving equipment
We were visited by the vice chairman of the Algarve 41 Club and two colleagues who were doing a supported sponsored cycle ride for the 'Castelo de Sonhos (Castle of Dreams) Charity', based on the Algarve. The charity protects and provides end care for deprived families, children and underprivileged individuals, and the cyclists were travelling around all 7 Iberian Cluster clubs, approximately 1,300 km. They stayed overnight at Tony's and raised €135.00 from our club members.
We also learned of the sad death of Mallorcan 41 Club member Ken Evans. Generally acknowledged as the 'Father of the Iberian Cluster,' Ken had been the driving force behind it's formation. He was a past chairman of Totnes Table and 41 Club, as well as past President of Totnes Rotary Club, and past Mayor and Chairman of the Bench in his Devon home town.
This year's Cluster was hosted by Nerja. 'Just when you think that they can't get any better, they do. The Nerja Club members all wore black T-shirts with '007' on them, and bowler hats to match. Reception was in the Nerja 
Caves Restaurant with lots of drinks, tapas and an excellent meal followed by a superb Andalusia Flamenco display. The AGM followed the usual format, with a slight change in the hosting sequence to Mallorca, Algarve, Costa Blanca, Gibraltar, Calpe, Costa del Sol and Nerja. The possibility of Porto 41 Club joining us was considered and it was reported that the Algarve club was trying to form a third Portugese Round Table'.
On Thursday, 11th October, we were hit by a 'gota fria'. With the continual deluge of heavy rain and strong winds over the following three days, 'dry river beds became raging torrents with trees and all sorts of debris being pushed along. Road bridges in some of the surrounding villages such as Beniarbeig were taken out, cutting them off from the coastal towns. Electricity was all cut off in towns like Gata.
Apartment owners with underground garages had their cars written off, completely covered in mud, debris and water. Expensive yachts broke away from their moorings in the canal by Javea Marina, and piled up one on top of another unable to pass under the road bridge. Many expensive boats and equipment were then looted before the owners could recover them, and several boats that did make it out to sea were then slammed back onto the Arenal and the adjacent pebble
​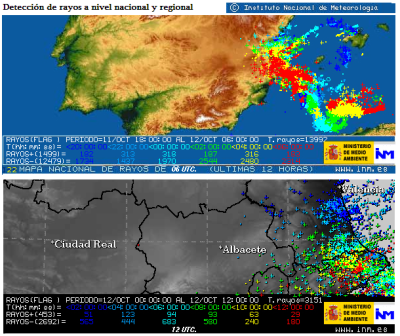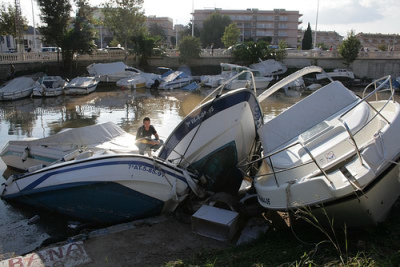 ​​
beach. Houses in the old town of Vergel were washed away by 6 foot high waves'. The rain in Spain falls ……….................. where?
                                                                                                                   ............ to be continued..............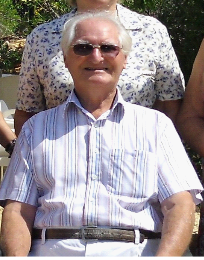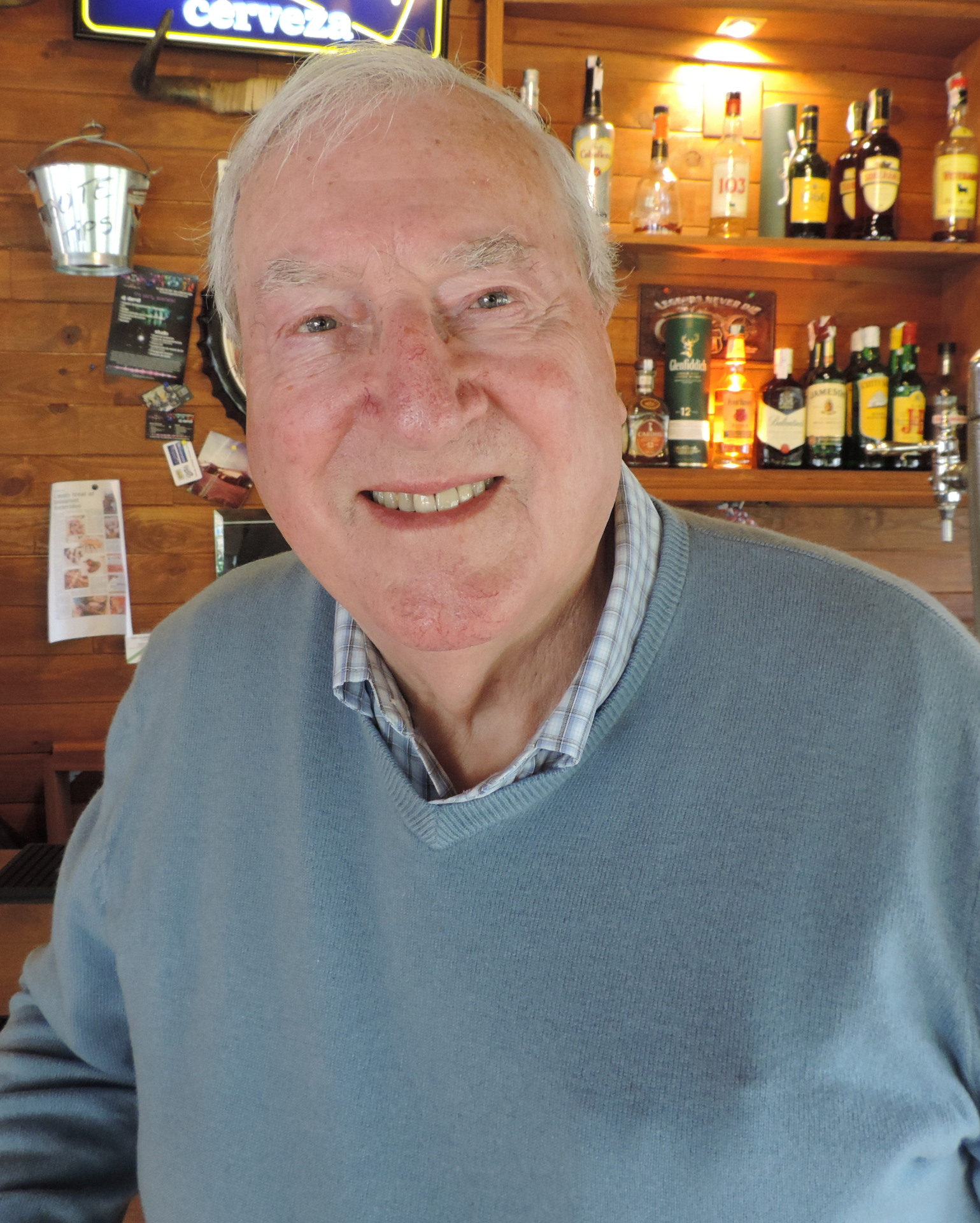 Note

This is the fourteenth of a series of articles on the history and development of the Costa Blanca 41 Club. It is being compiled from a large number of newsletters recovered from files held by Tony Ogden, who played a major part in the development of the Club and later in the development of the group of clubs now known as the 'Iberian Cluster'. All the text above in italics is directly quoted from newsletters published at the time, and the web posting and additional illustration images are provided by Gordon Macnab.

Ted Homewood/Bob Oxley

Ted Homewood
Chairman 2005-06

Bob Oxley
Chairman  2011-12

Another instalment in the history of our Club